Packaging Design - ZAIKA OILS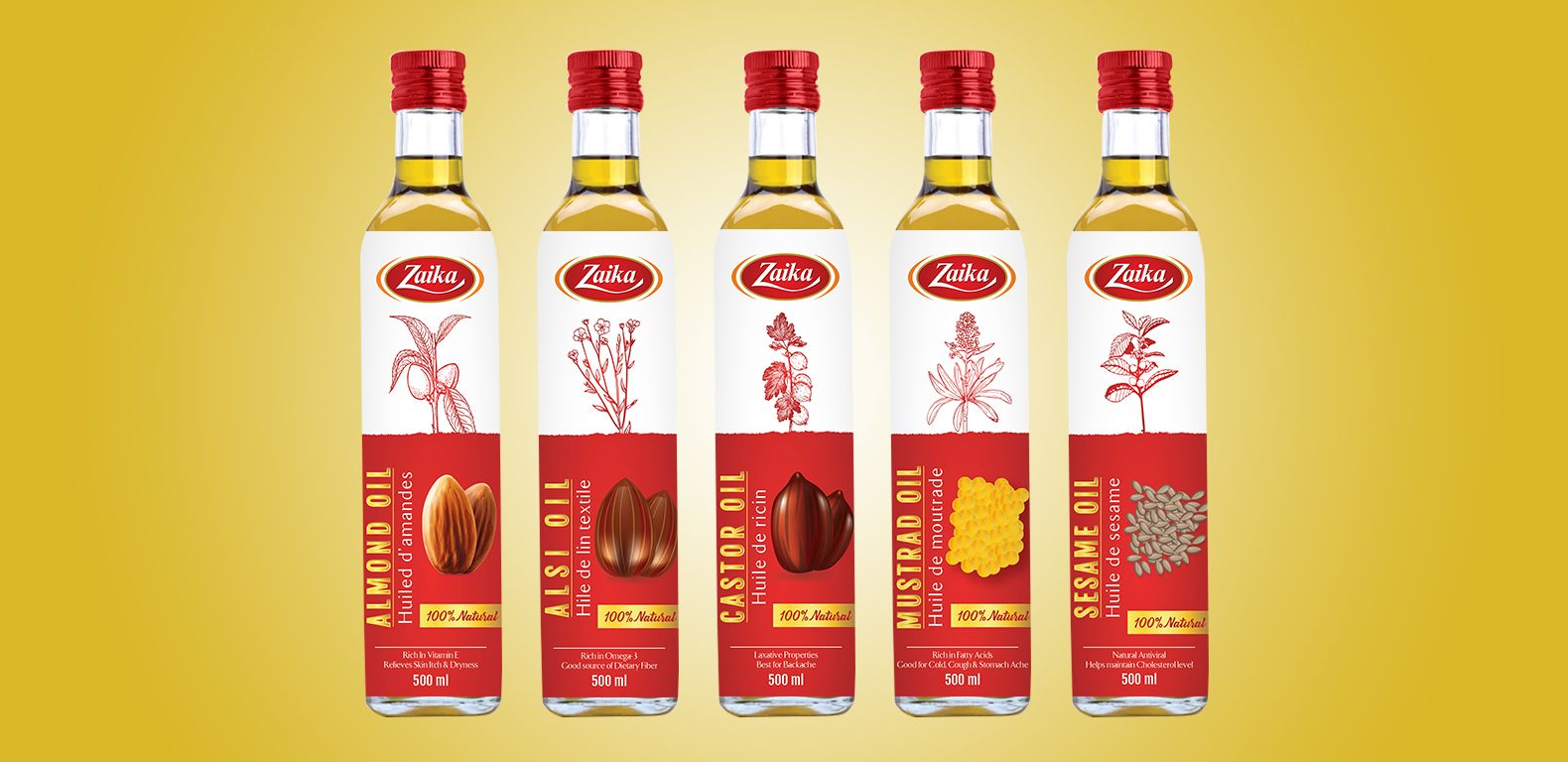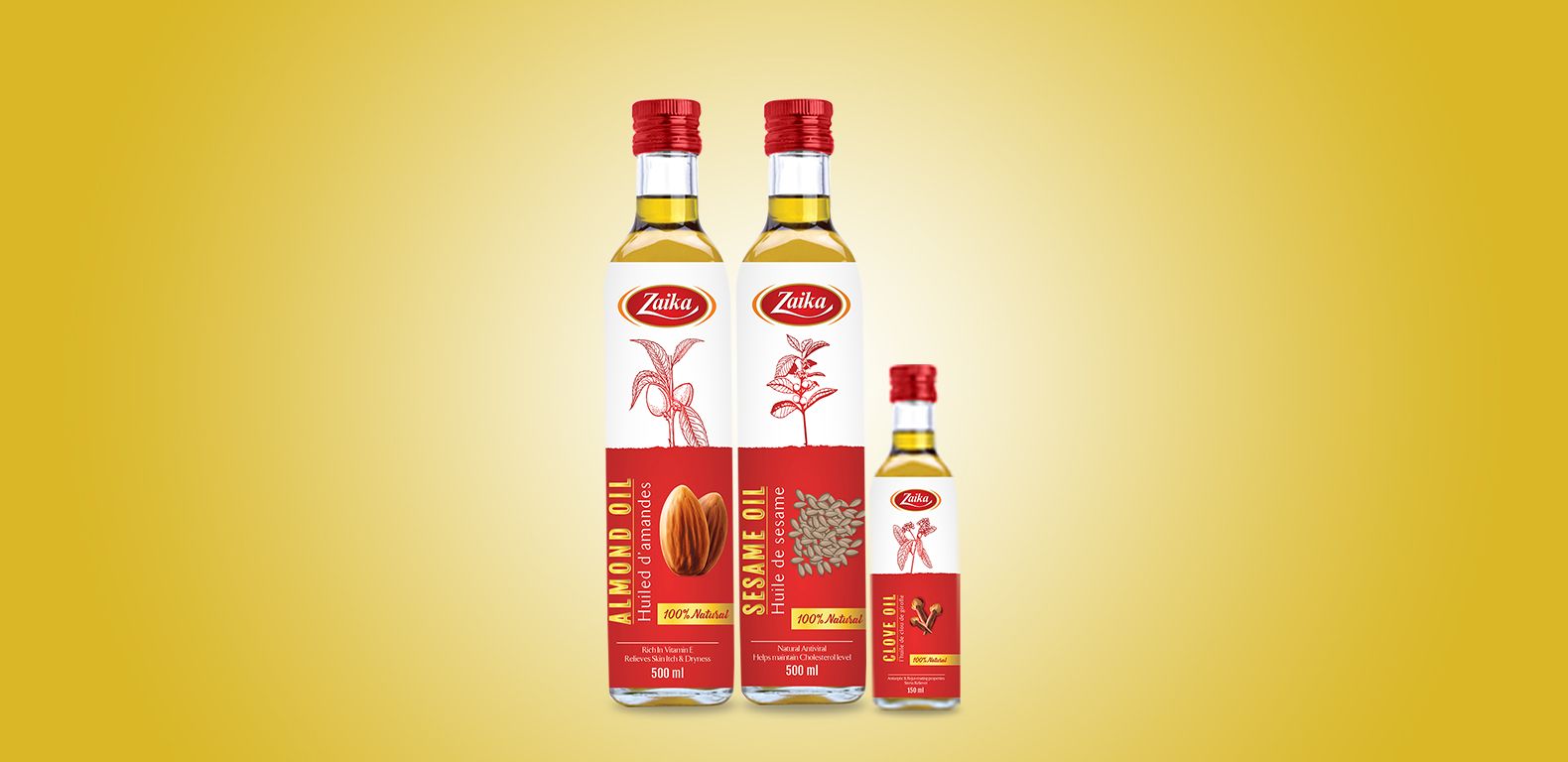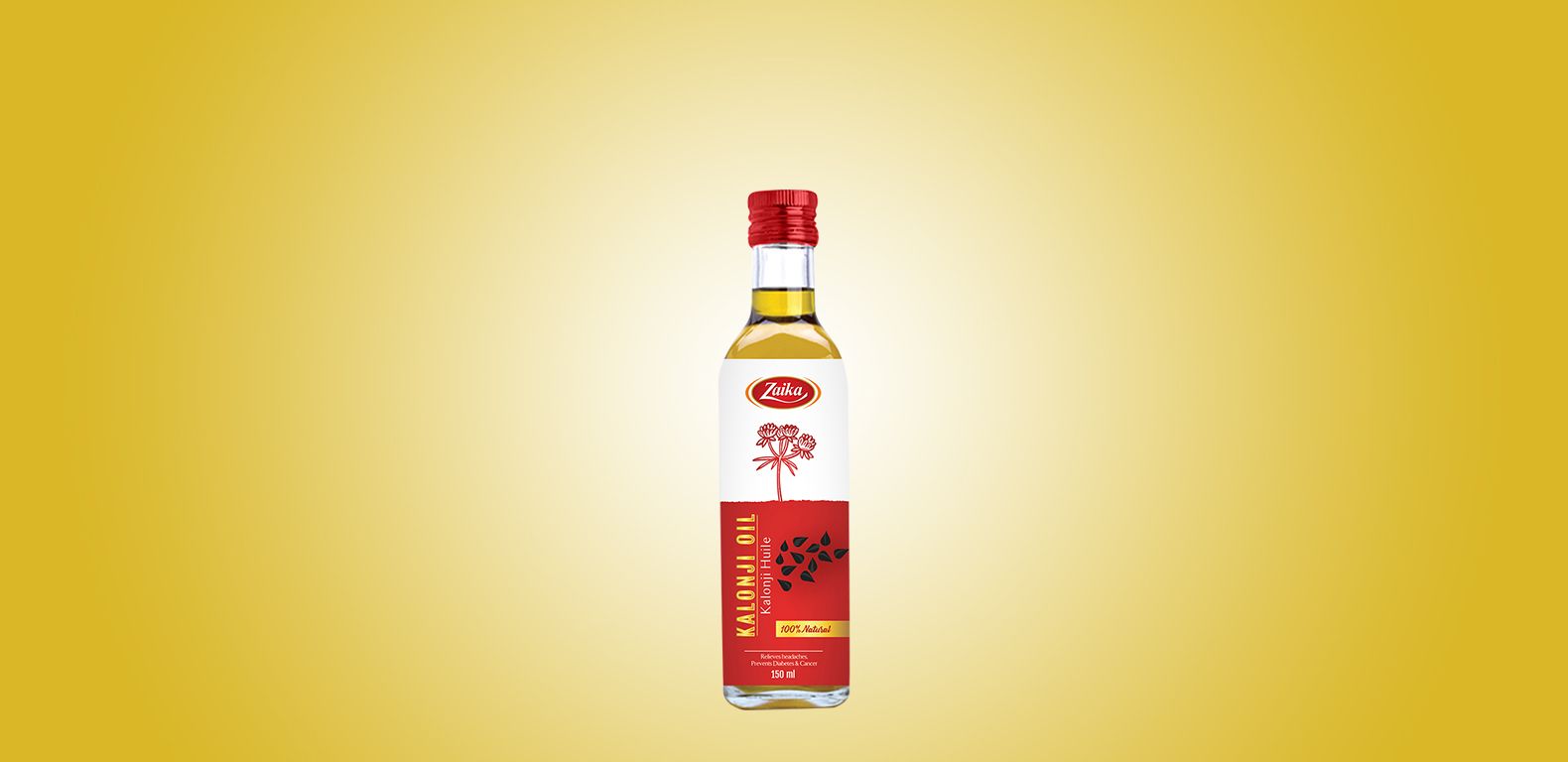 Services
Packaging Design
Our Role
Graphic Design, Art Direction
Centerspread was tasked to redesign the packaging of Zaika Oils and redefine their brand positioning. The client wanted a design which is elegant yet rich, vibrant yet balanced for the Canadian Desi Market (Indo-Pak Expats). We devised the concept of "Going Back to the Roots" for the packaging design of Zaika Oils.
We showcased the main USP of these oils, which is their purity and organic nature through the design. Using plant illustrations and their respective seeds, we depicted our concept of going back to the roots.
We used a vibrant red color to depict the natural richness of these oils; and broke the overpowering effect of red, with the incorporation of white. We chose Golden fonts for the product information. The rich and bold fonts gave the label a premium feel.
The packaging design for Zaika Oils has been published on Packaging of the World.