Packaging Design - OUMA (Coconut Rolls)
CENTERSPREAD created the packaging design for Ouma which offered a healthy snack in the form of Crispy Coconut Rolls. We designed the label so that it would depict the USP's of the product clearly.
Having natural and organic ingredients, these rolls were the perfect snack for people who like to adhere to a healthy lifestyle. By using soft pastel colors and elements, we showcased the product's origins.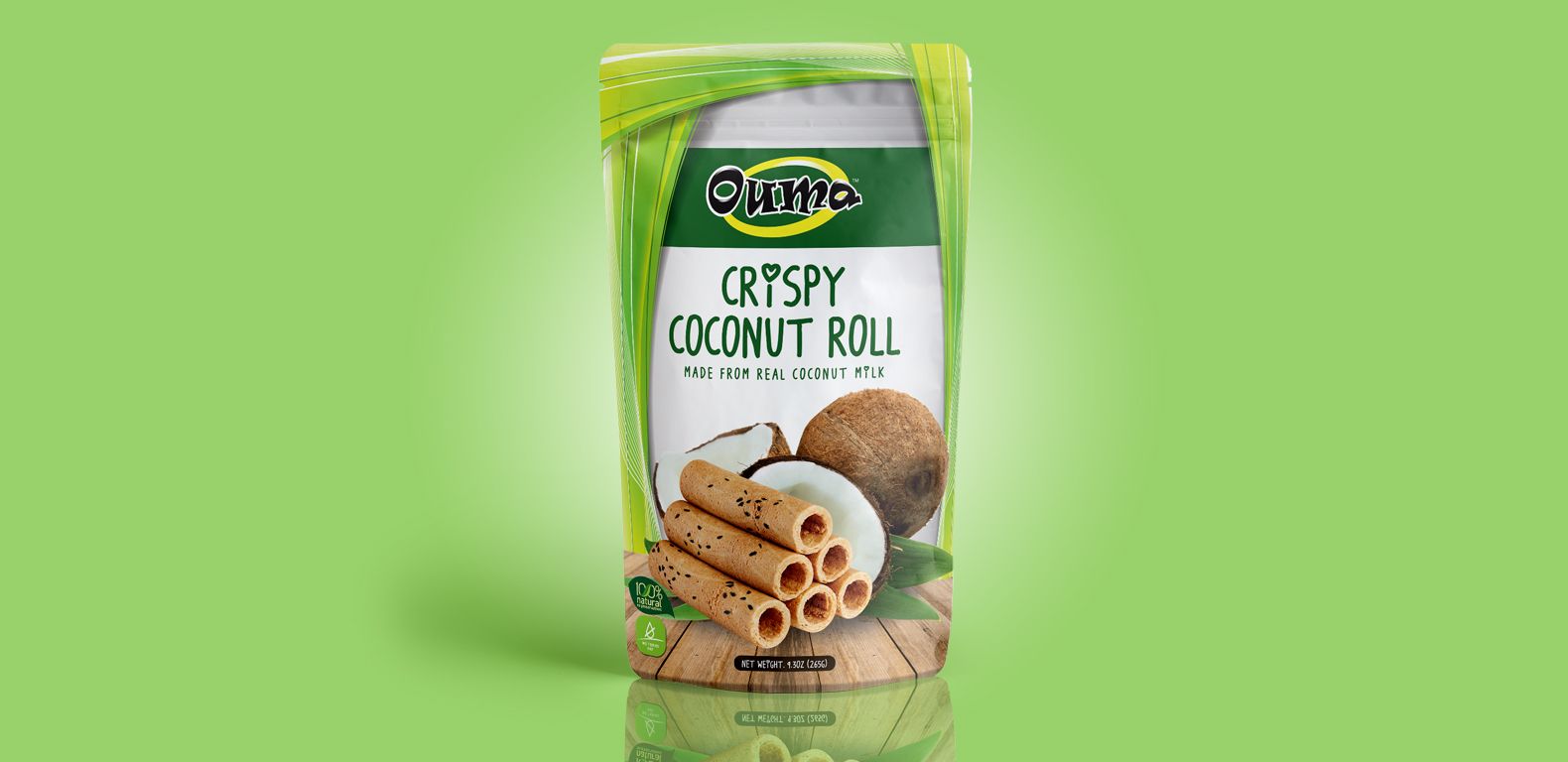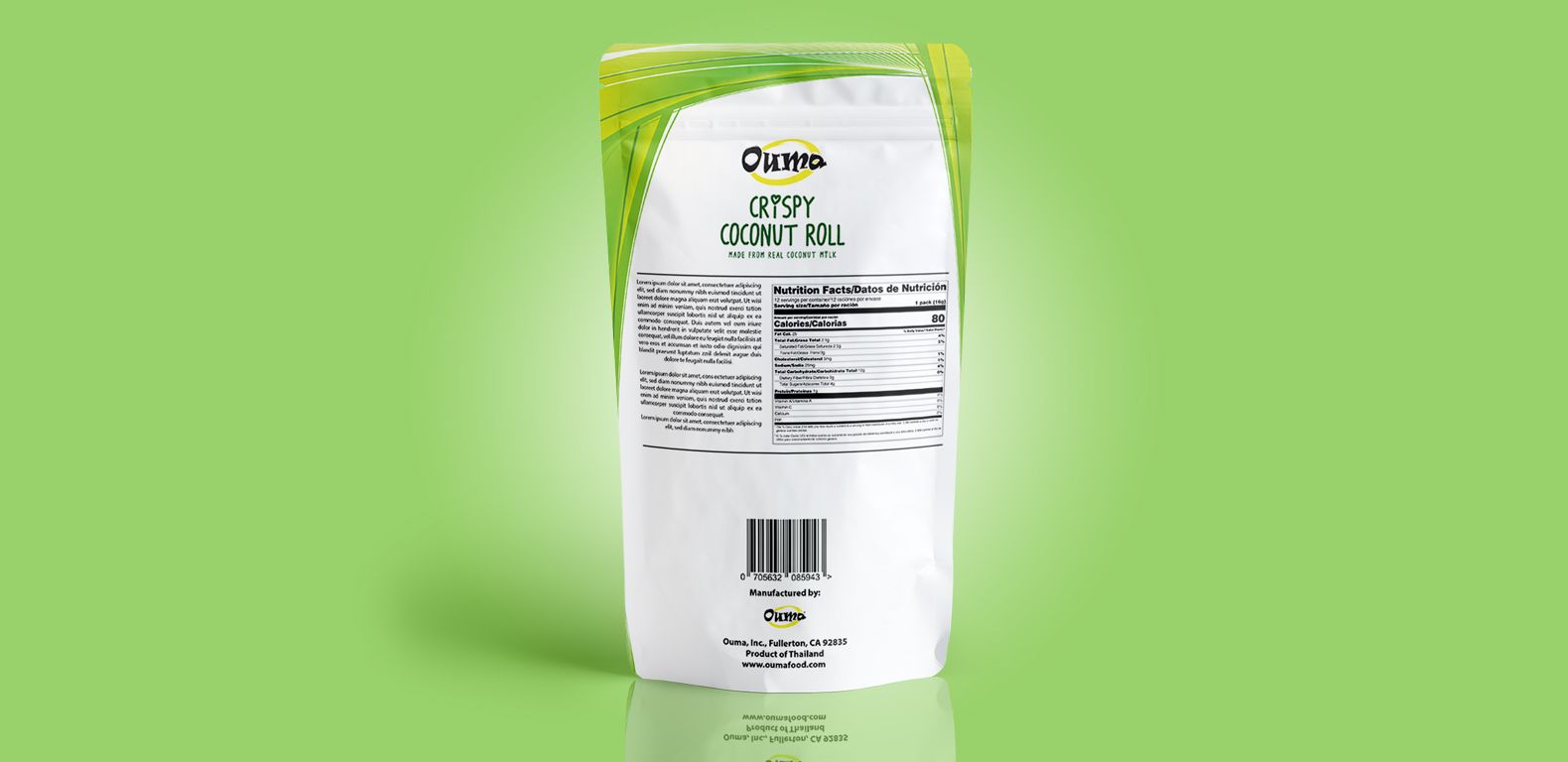 Services
Packaging Design
Our Role
Art Direction, Graphic Design