SEM - Proview Scaffolding Australia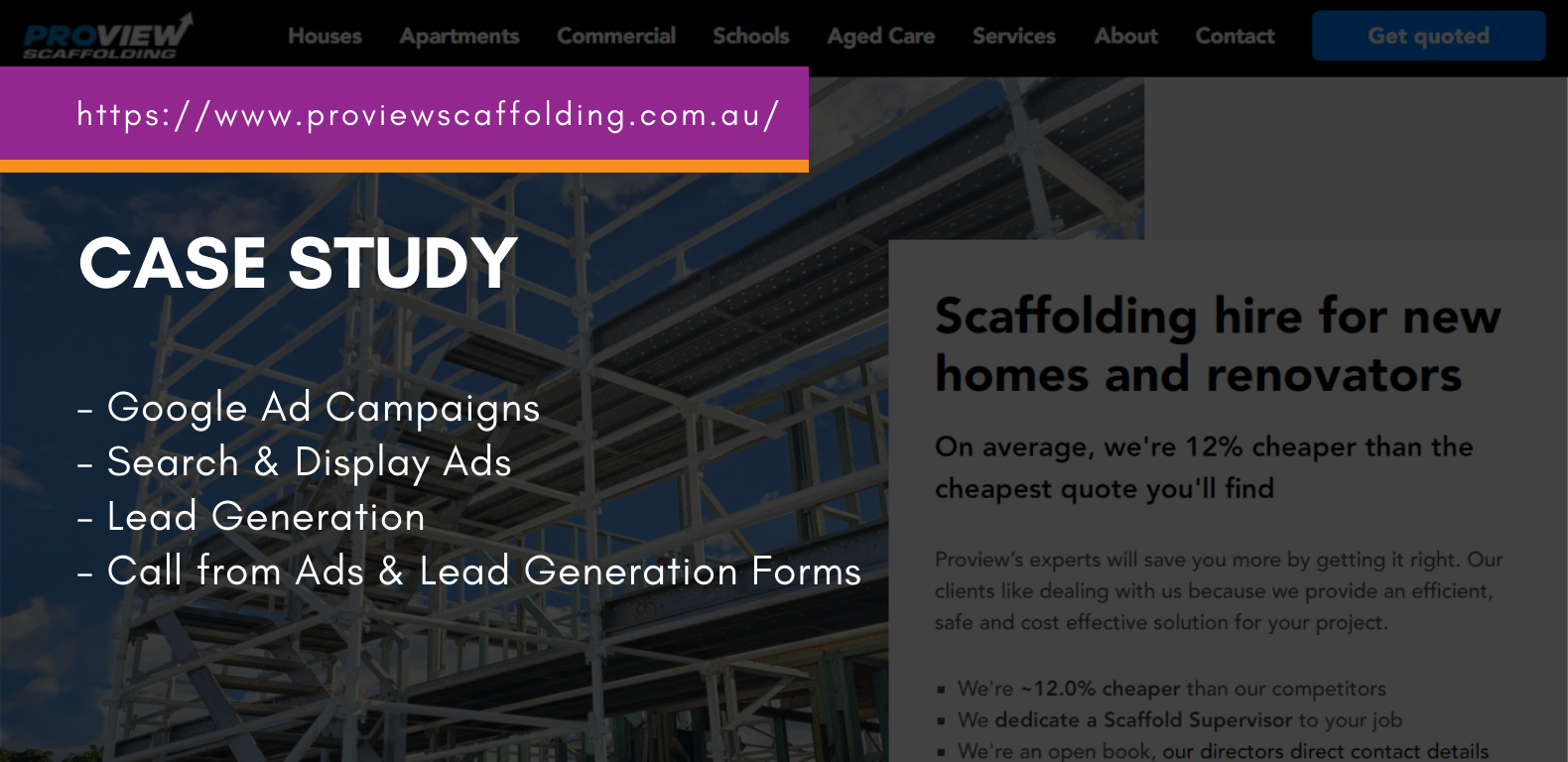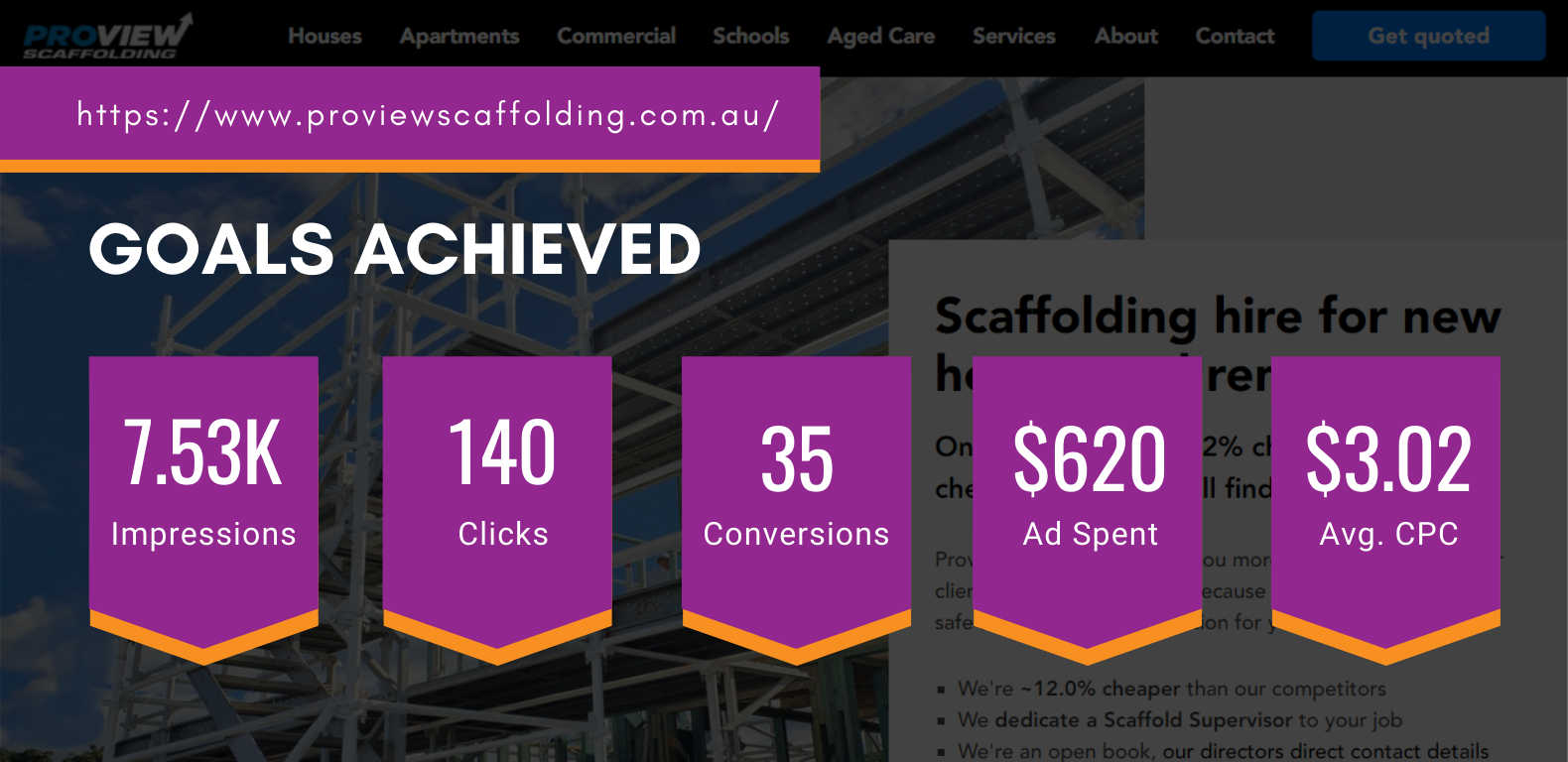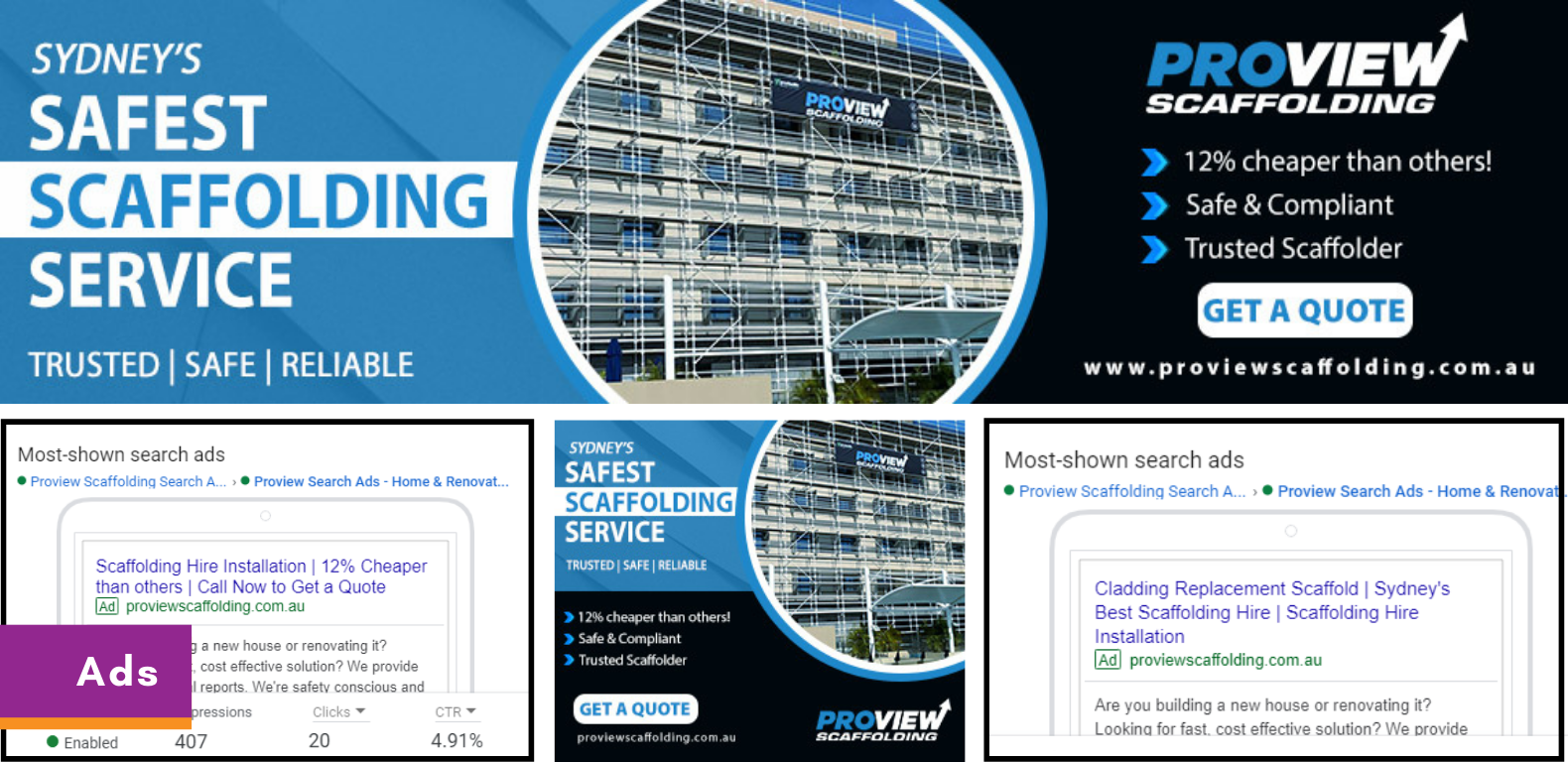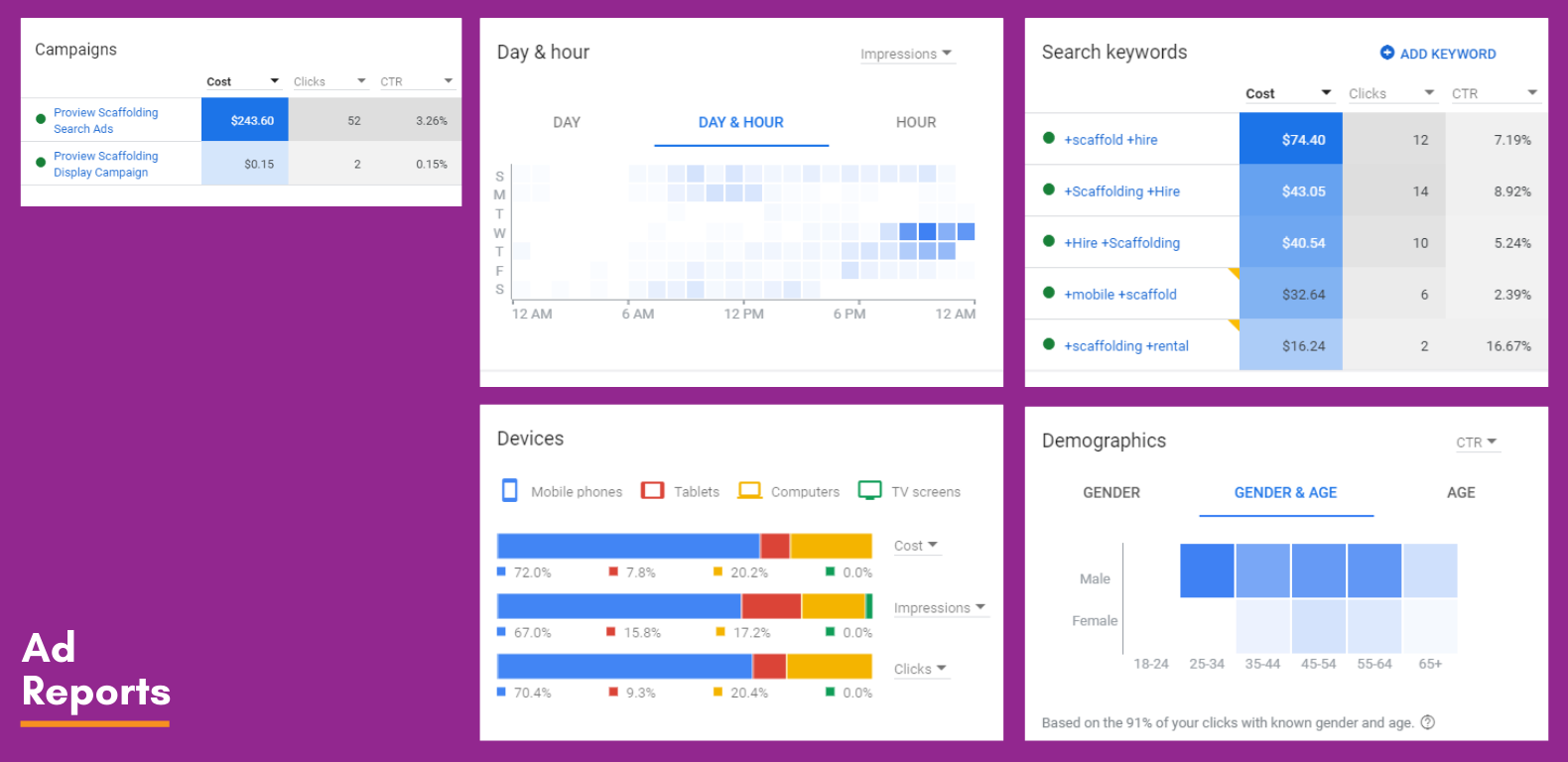 Client
Proview Scaffolding Australia
Our Role
Ad Management, Content Writing, Graphic Design
We did SEM for Proview Scaffolding Australia. Our task was to generate quality leads in the Sydney region of Australia.
It is difficult to generate leads for a B2B brand, and it becomes challenging if the industry is competitive. However, we worked with them and were able to generate tons of quality leads.
The 1st step was to design the ideal customer persona. We then created target audience profiling, and through careful strategic alignment, we created various Google search and display ads.
Smart copywriting, simple visuals and clear CTA's helped us in getting an amazing 30% Click-through rate. Not only this, but we were able to get a whopping 15% conversion rate in such a competitive niche.