Calendar Design - JUBILEE LIFE INSURANCE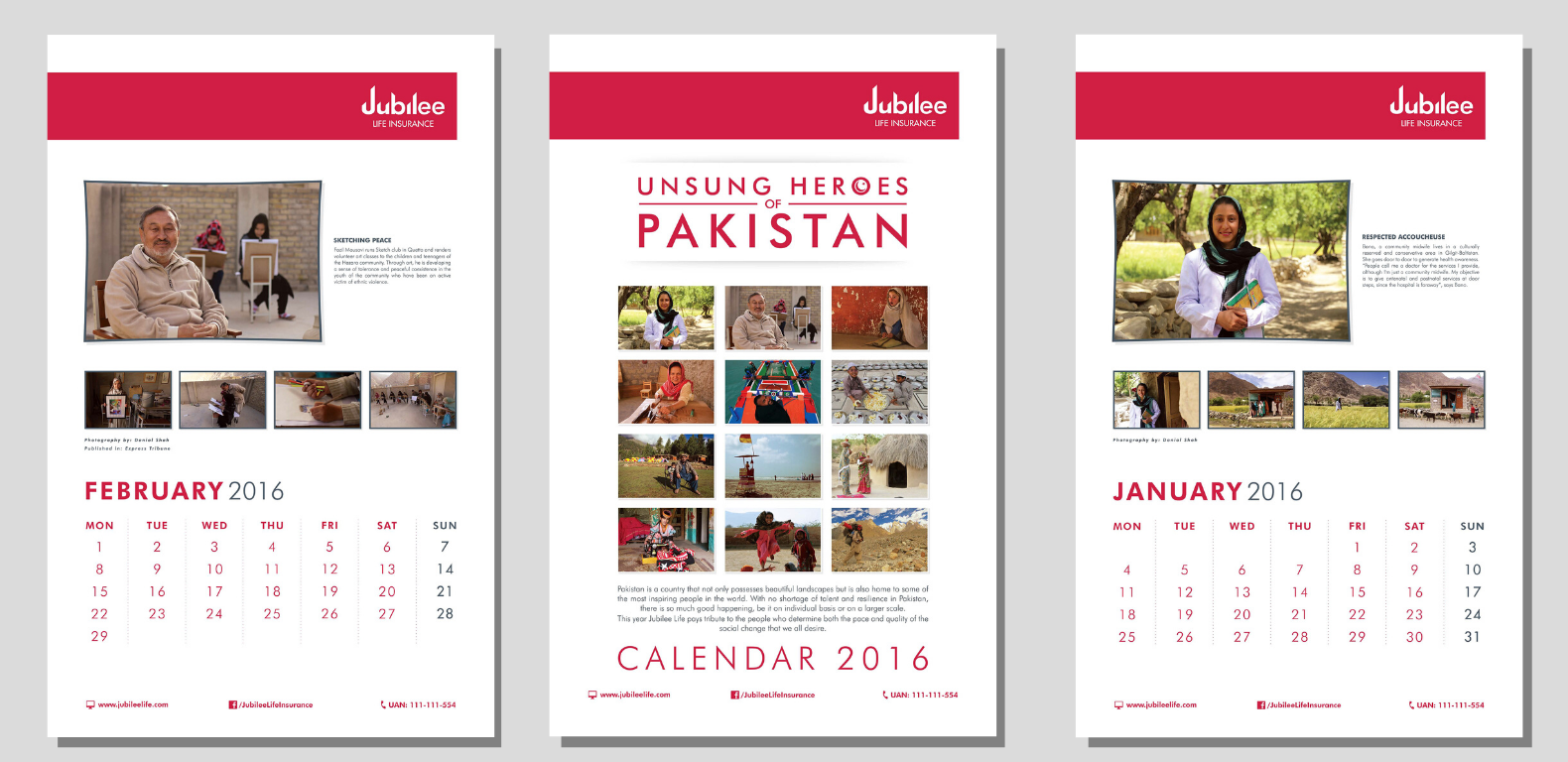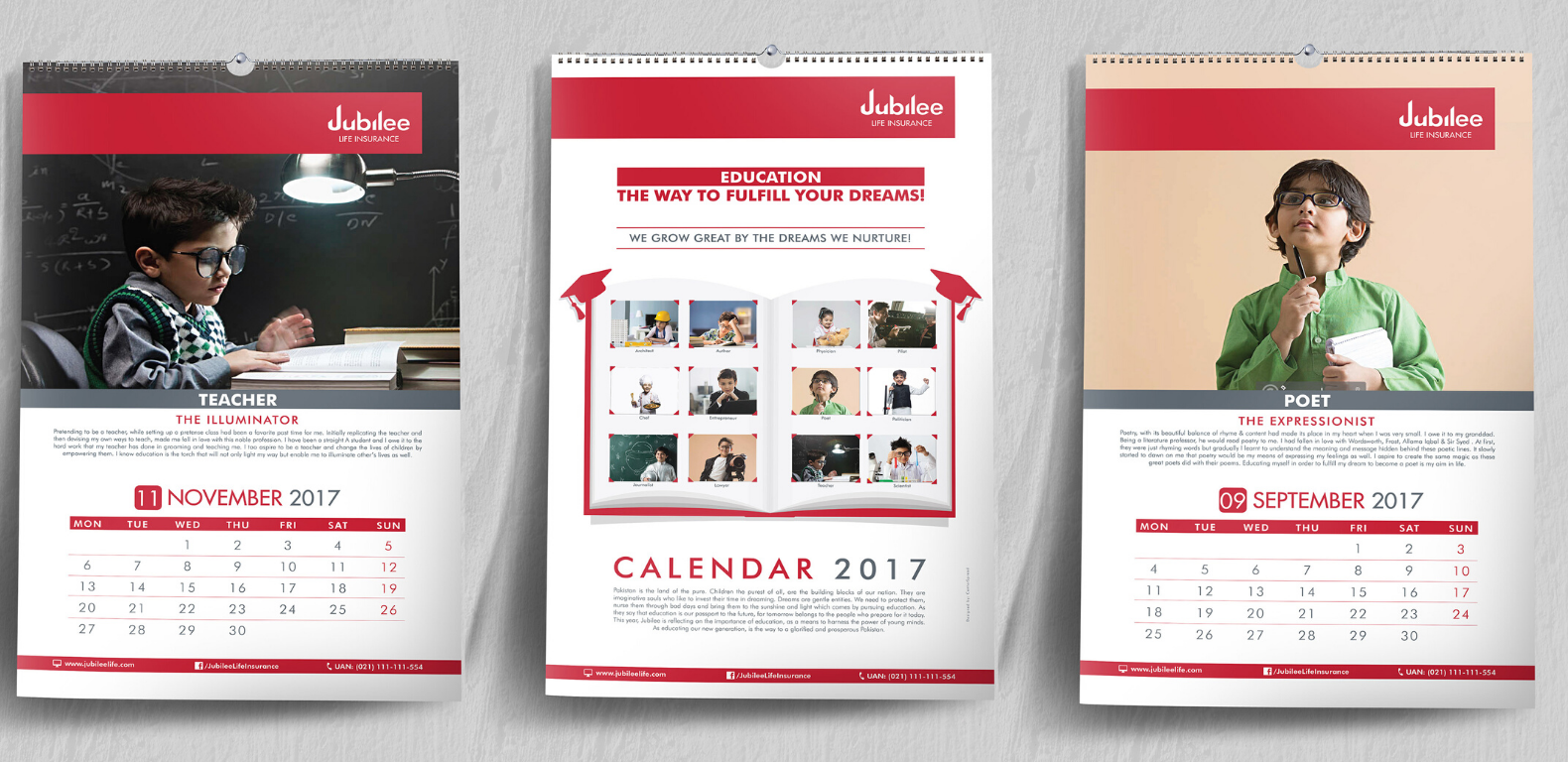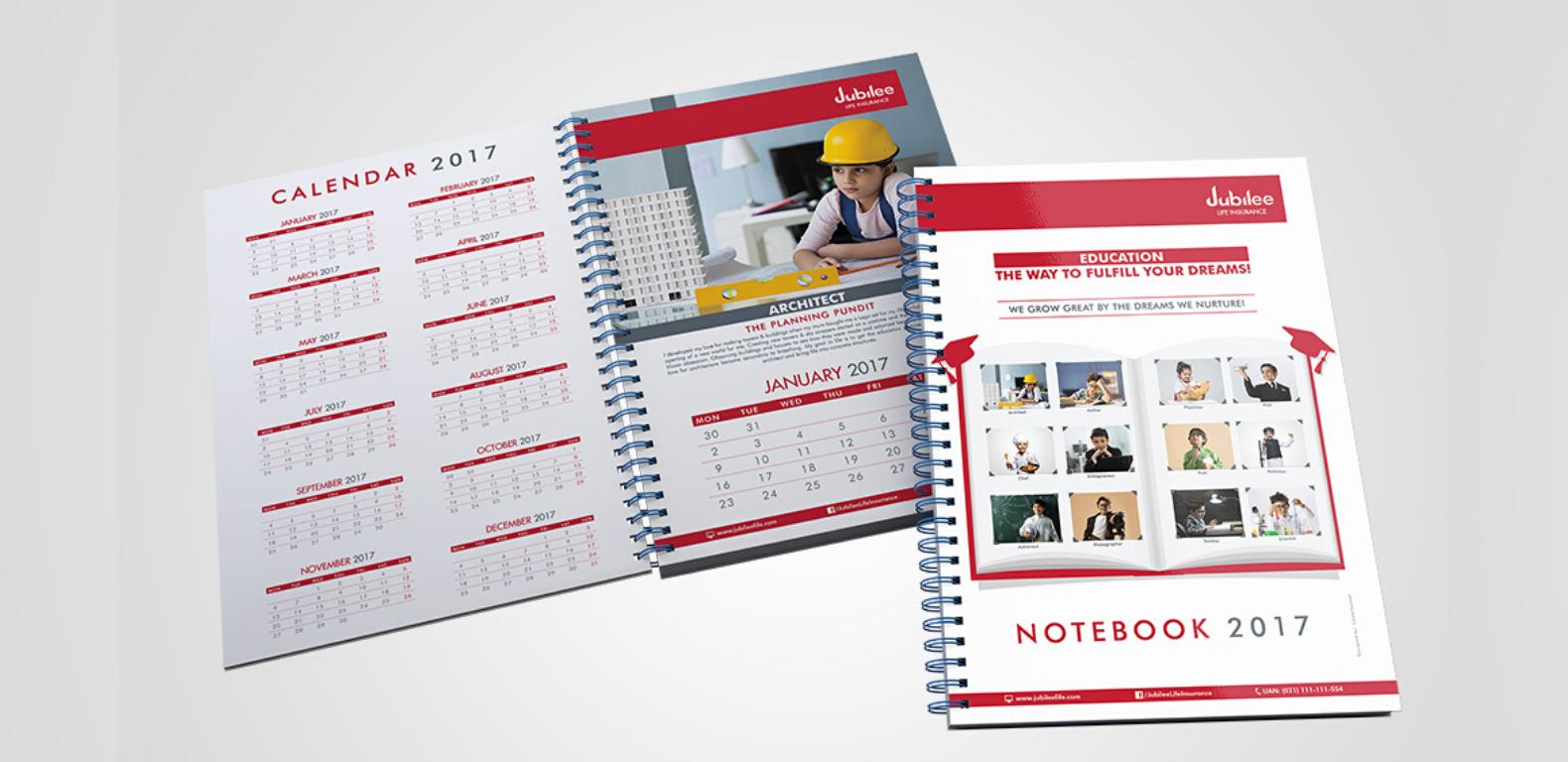 Client
Jubilee Life Insurance
Services
Calendar & Notebook Design
Our Role
Art Direction, Graphic Design, Content Writing
We did calendar design for Jubilee Life Insurance. Since, they focused their CSR activities around education for the year 2016; we created a thematic calendar titled "Education-The way to fulfill your dreams".
It had beautiful short stories of children, aspiring to be professionals; by getting the required education. Using images and clever copywriting; we brought these little characters, adorning the pages of the calendar to life.
For the previous year, the theme of the design was "Unsung Heroes of Pakistan". They included stories of people dedicating their lives to the welfare and well being of other people. For example; nurses working off in far flung areas, patrons of art cultivating the love of art in children, and also lifeguards saving hundreds of lives.