October 16, 2020
Posted by:

admin-renew

Category:

Uncategorized
WordPress Plugins are great at adding and extending the functionality of WordPress. Although WordPress is a great Content Managing System, it has certain limitations which can be filled by installing plugins.
There are 47000+ plugins available in the WordPress repository for you to install.
There are several plugins available for optimizing and enhancing each feature. But you need to pick the best plugin which is appropriate for your website. As different websites have different needs and thus require different set of plugins.
Inspite of this, there are some attributes like security, speed and SEO which is a core requirement for every website. So, we have divided the wheat from the chaff by choosing the best plugins which will make your website fast, secure and sleek.
Yoast SEO
Short Pixel
Word Fence
W3 Total Cache
WP Optimize
Monster Insights
Contact Form 7
Schema Markup
1. Yoast SEO
Yoast is a free plugin with an option to upgrade to the premium level.
Search Engine Optimization is very important as the number of users employing search engines for their queries has been on the rise forever.
Yoast helps you solve all the issues pertaining to On-Page SEO without any hassle. This plugin allows you to choose a focus keyword then optimize your page title, meta description, alt tags and content according to it.
Not only this, it also helps you gauge your content's readability by highlighting grammatical issues and Flesch Reading Score.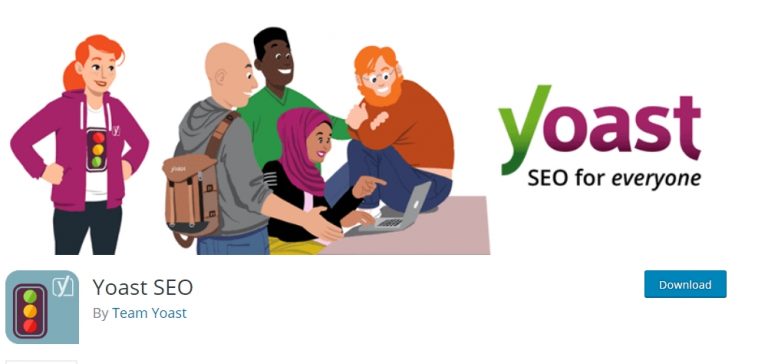 Another great feature of Yoast Plugin is that it enables you to create a smooth and clean sitemap and submit it to the search engines.
Sitemaps are important in order to show the Search Engines that your website has smooth navigation.
2. Short Pixel
If you have an ecommerce website or a portfolio based website or even a blog, images are important to create engagement and deliver information effectively.
Images tend to increase the load time of your website if they are not optimized.
Short Pixel is a really neat freemium plugin which allows you to optimize images automatically without any hassle.
The free version allows you to optimize 100 images in a month while the premium version allows more.
You can optimize images manually as well by using any online tool but it will be a long process. Using Short Pixel does this task in a matter of minutes.
3. Word Fence
Hacking is a real issue which can very quickly become your worst nightmare, if you are not prepared to tackle it intelligently.
Word Fence is an excellent tool which enables you to secure your website against hacking attacks.
Not only this, it shows you data of all the attempts of hacking that have been made and the number of IP's it has blocked to save your data. All in all it is a pretty cool plugin.
4. W3 Total Cache
WordPress Caching is an important feature which will have a huge impact on page loading time.
There are many caching plugins available but the best plugin is W3 Total cache, which is again a freemium plugin.
Cache is a place to store something temporarily in the computing environment.
This plugin allows you to create static HTML files of your pages and posts and then serve them to the user to load swiftly. It has a lot of options in terms of page caching, Object Caching, Database caching and browser caching.
Besides this, it allows you to integrate CDN which reduces page load time drastically for image heavy websites. It also allows you to minify and compress HTML, JS and CSS.
These feature save you the hassle of manually placing snippets of codes to perform this task. All in all W3 Total cache has all the desired options which will help you decrease your page load time and thereby increase your Google Rankings.
You can learn how to configure the best possible settings for W3 Total Cache by following this post.
5. WP Optimize
WP optimize is a great tool for cleaning and optimizing your WordPress website.
It allows you to reduce the bloating caused by plugins and other un-necessary data that is stored on your dashboard.
It automatically removes spammy and unapproved comments, trash posts, pingbacks, revisions etc without manual queries.
It keeps your dashboard clean and running smoothly.
6. Monster Insights
When your website goes live, you will need data and insights to improve your organic traffic. Google Analytics is the right and FREE tool which allows you to gather data and draw insights easily.
In order to connect your website with Google Analytics, you will need to place a snippet of code on every page of your website. Monster Insights makes this process easier and allows you to place the code without any hassle.
Not only that, it generates reports of your web traffic similar to Google Analytics. These reports will be useful in the earlier days as Google Analytics takes a few days in order to generate data.
7. Contact Form 7
The visitors that come to your website should be prompted to take an action, which include either opting in for your newsletter or sending in their query.
In order to do that, there should be a contact form available which fastens this process.
Contact Form 7 is an easy to use tool which allows you to create customized forms for your website.
8. Schema App
Google is constantly releasing updates which inform us of the criterion that enables us to rank higher in SERP.
Now in order to provide a clear picture of our content, we need to insert meta tags at special places in the header, footer and the body of the text. These tags are called markups and are snippets of code that explain the search engines what our content is all about.
This is crucial ever since Google started preferring websites having Rich Snippets.
Marking up content manually is a tedious task.
Schema App comes as a WordPress plugin and solves all your markup queries. It enables you to markup pages and posts and add the necessary markup tags that you can test with Google Markup Testing Tool.
Wrapping it up, there are numerous plugins available in the WordPress repository but you have to be very careful in choosing the correct plugin. Plugins with a different bunch of features help you to avoid bloating of your WordPress dashboard. Therefore, choose wisely and let us know which are your favorite WordPress plugins. Besides choosing the correct plugins, you need to ensure that you focus on providing the best user experience to your website visitors.
Comment & tell us which is your favorite FREE WordPress plugin.