Poster Design - NUTRICIA
CENTERSPREAD created this award winning poster design for NUTRICIA. It depicts that nutrition is essential for old people. As they too can suffer from malnutrition like young ones.
With a visual illustration of an old ant continuing her hard work; even when she is old, was a way to showcase that strength matters. Strength does not depend on your age rather it depends on your lifestyle choices which include your nutritional needs.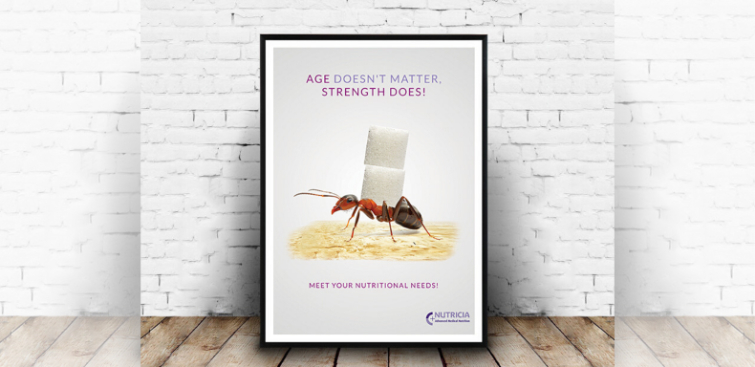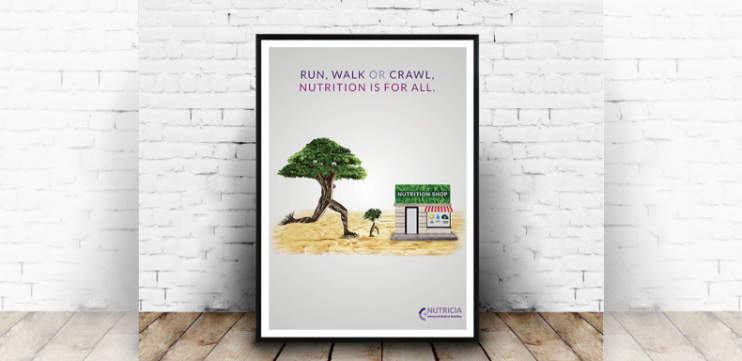 Services
Communication Design
Our Role
Art Direction, Graphic Design, Content Writing