Social Media - DENNING CONSULTANTS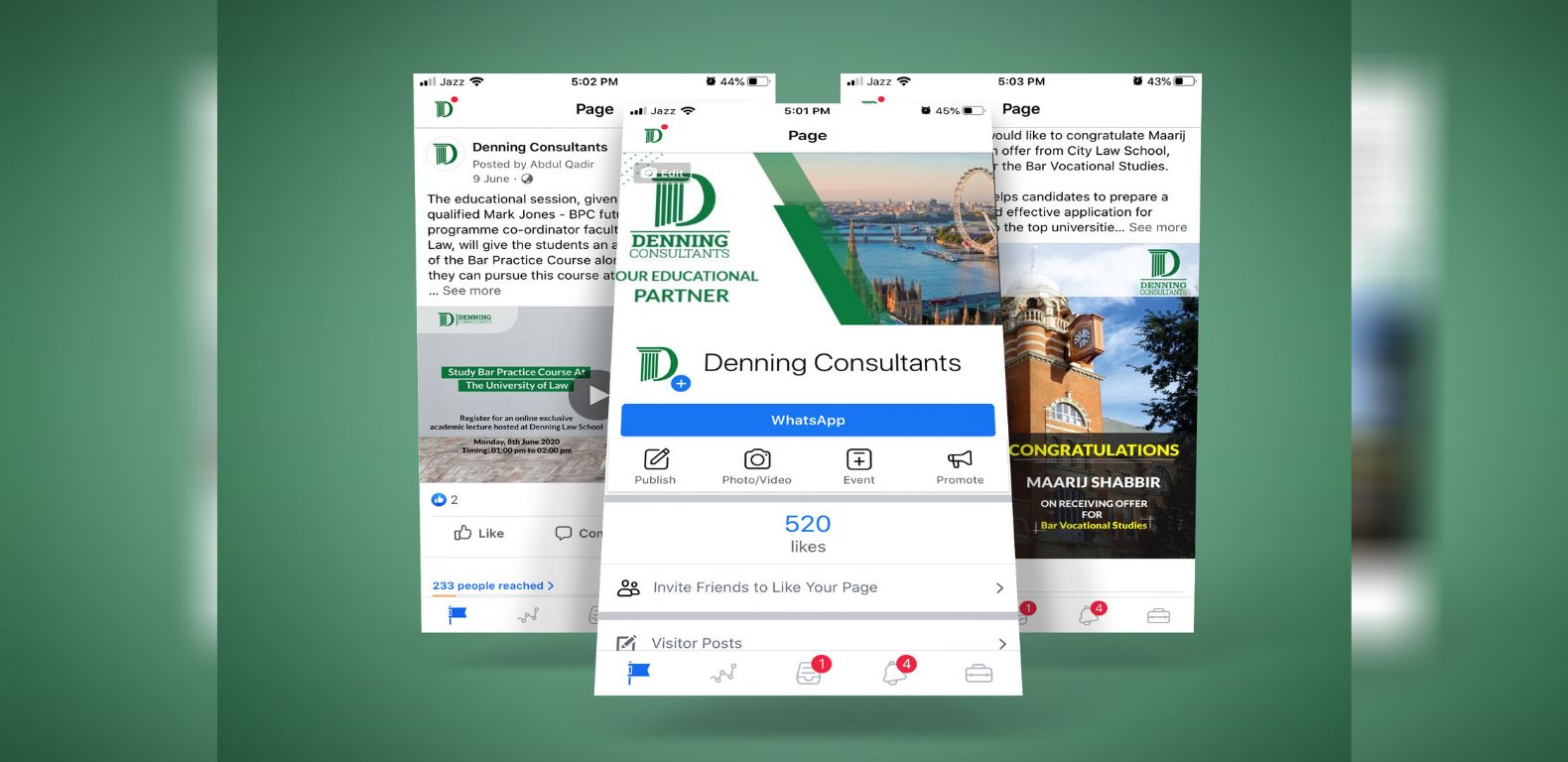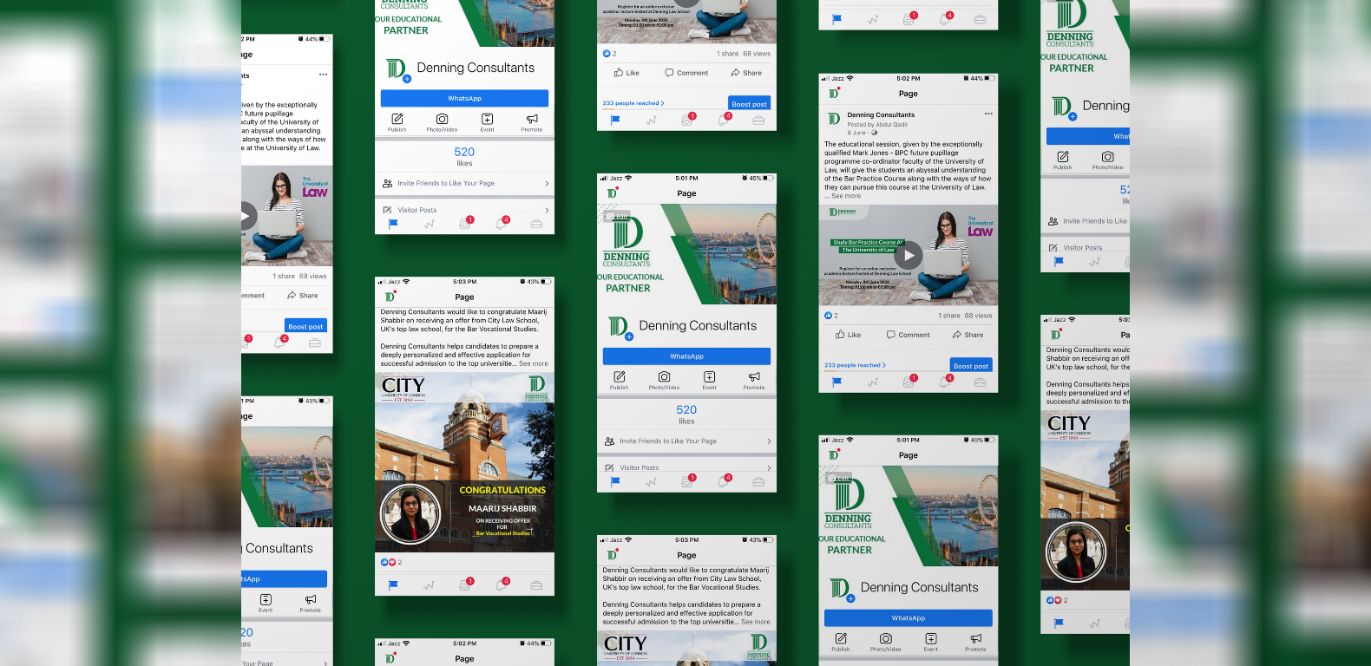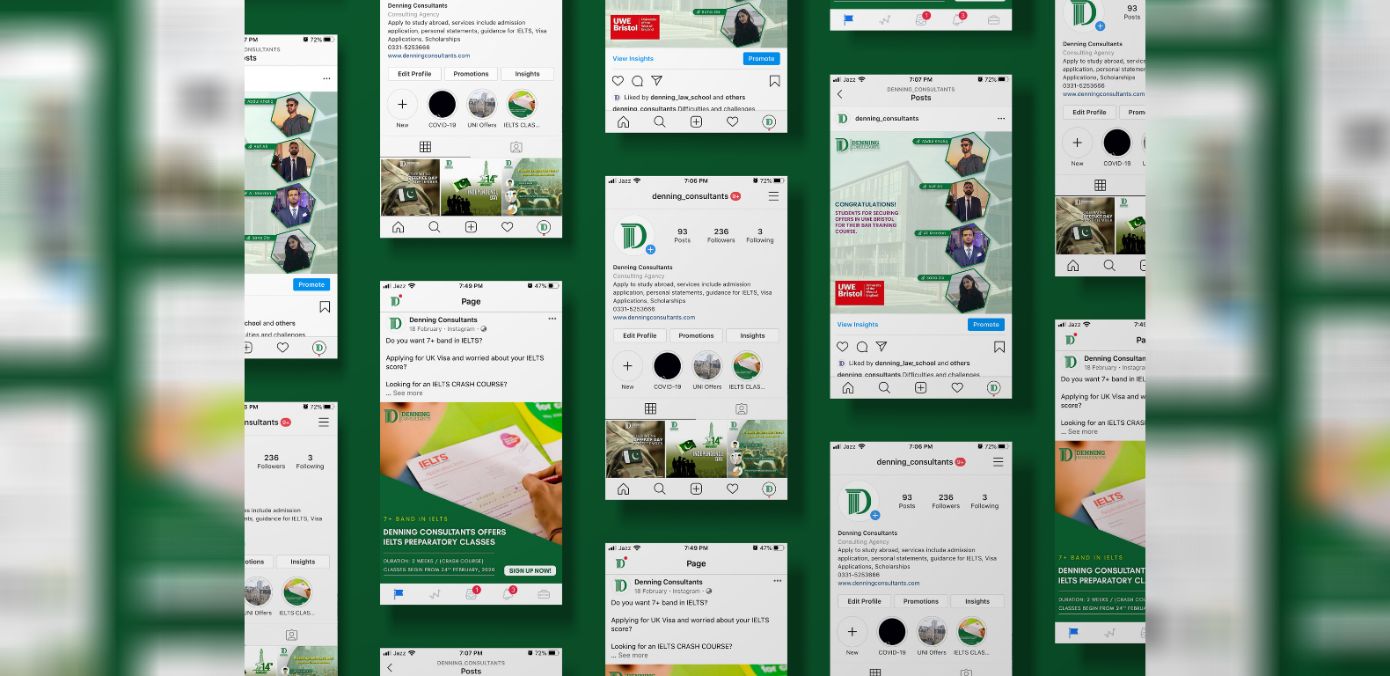 CENTERSPREAD managed Social Media for Denning Consultants. They provide prospective students, personalized solutions to help them pursue studies abroad in foreign universities.
Our brief was to establish the identity of Denning Consultants as a separate entity. We created a unique design style and followed it consistently. Not only this, but we highlighted their key offerings like prep classes and seminars; through targeted ad campaign and generated tons of new leads.